This feature is brought to you by Save my Bacon – A brighter way to borrow
Each month, Former Kiwi and General Manager of High Performance, Motu Tony, will select three New Zealand eligible players for the Save My Bacon Players Of The Month. Eligible players must not have played for the Kiwis and will be selected from NRL weekly fixtures all the way to grassroots rugby league.
Caius Fa'atili
Canterbury's 17-year-old second-rower showed blistering form throughout the NZRL Premiership this year contributing immensely to the Bulls' finals run. In amongst the Premiership campaign, Caius also made back to back appearances for the NZ Resident 18s and Junior Kiwis showing he's a valuable player at all levels.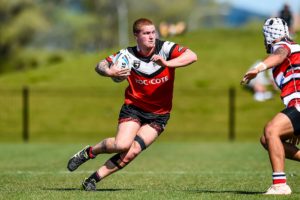 Bailey Simonsson
Previously with the New Zealand Rugby Sevens, Simonsson joins the Raiders in 2019 after impressing on trial and made his debut against the Titans in March. Blessed with pace and silky footwork, Bailey has earned himself a spot in the Kiwis World Nines Squad.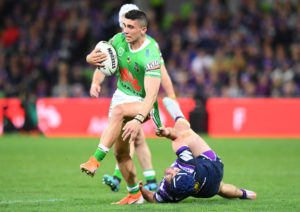 Jordan Riki
Brisbane Broncos signed, Jordan Riki, impressed as he captained the Junior Kiwis in their test against the Australian Schoolboys end of September. Leading from the front, he proved hard to handle on attack and gave the Junior Kiwis much needed go forward throughout the match. The Broncos prospect will be one to watch next season.