This feature is brought to you by Save my Bacon – A brighter way to borrow
Each month, Former Kiwi and General Manager of High Performance, Motu Tony, will select three New Zealand eligible players for the Save My Bacon Players Of The Month. Eligible players must not have played for the Kiwis and will be selected from NRL weekly fixtures all the way to grassroots rugby league.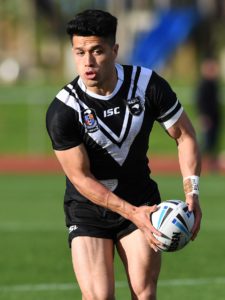 Tevin Arona
Tevin played a crucial role in guiding the Canterbury Bulls to one of their most successful seasons in recent time. His performance throughout the NZRL Premiership competition saw him named in the Cook Island World Nines Squad in which he played all three pool games and scored a try. To finish off a successful year, Tevin was named co-captain of the NZ Residents team.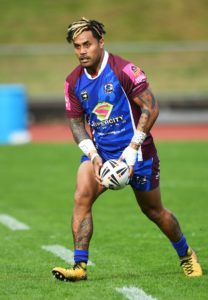 Francis Leger
Francis is no stranger to league success and the veteran has had a standout year across the board. The NZRL Premiership winning captain guided his Akarana team to a consecutive title for 2019, he then represented the NZ Māori before co-captaining the NZ Residents to a victory against the England Community Lions.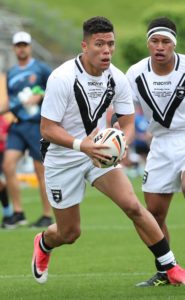 Starford To'a
Making his NRL debut for the Knights this year, Starford To'a has already announced himself as a special talent in top-flight. The 19-year-old is a threat to any opposition he faces across any grade, best showed with the scorching 60 metre try he scored on debut. This year also saw him represent the Junior Kiwis in October which earned him a call up for the Kiwis World Nines campaign in Sydney. With another gruelling pre-season behind him and now with NRL experience, To'a will be a name to watch in the 2020 season.