This feature is brought to you by Save my Bacon – A brighter way to borrow
Each month, Former Kiwi and General Manager of High Performance, Motu Tony, will select three New Zealand eligible players for the Save My Bacon Players Of The Month. Eligible players must not have played for the Kiwis and will be selected from NRL weekly fixtures all the way to grassroots rugby league.
Eiden Ackland
Mt Albert and Akarana standoff, Eiden Ackland, was named player of the year for Mt Albert and was also named in the SAS Fox Memorial premiership Team of the Year. Although Mt Albert went down in extra time to the Howick Hornets, Eiden scored a great solo try and has been a standout for Mt Albert all season.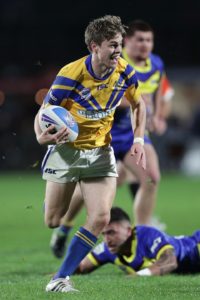 Jesse Arthars
Jesse made his NRL debut for the Titans against the Cronulla-Sutherland Sharks in May 2019. In Round 22 of the 2019 NRL season, Arthars scored his first NRL try and has been in promising form ever since.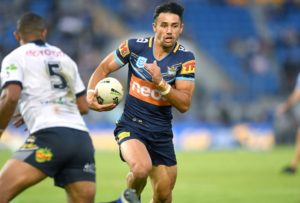 Dylan Brown
Parramatta Eels five-eighth Dylan Brown is only 19 but the young half has already impressed during his early stint in the NRL. Brown made his NRL debut for the Eels in Round One of the 2019 season, scoring his first try in round two. The Warriors made an early play to recruit Dylan back over the ditch at the beginning of the season, proving he is one to watch.